Snowstorm Pics
These pics are from a day of playing around in the snow...the first such day that yours truly has done such in almost 7 years. The day after I got to New Jersey on vacation (late December, 2000) saw a lot of snow in the northeast, with over a foot in some places in and near New York City, and 9 inches in Milford, NJ, where Melissa and I were staying over at the McCracken's house (the McCracken's are a family that Melissa does occasional babysitting for, and was housesitting for the week between Christmas and New Year's). The McCracken's have a nice hill in their backyard that slopes down to a pond (which fortunately was frozen), and not wanting to miss an opportunity, we headed out.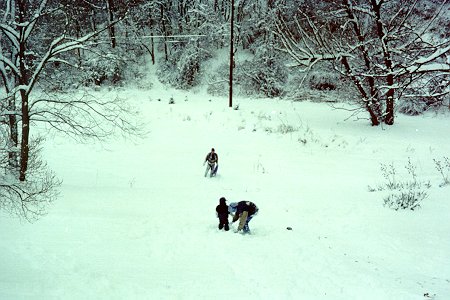 Down at the bottom of the hill on the pond is me (Froggie), while Melissa and Liam (the McCracken's 2 year old boy) are closer in.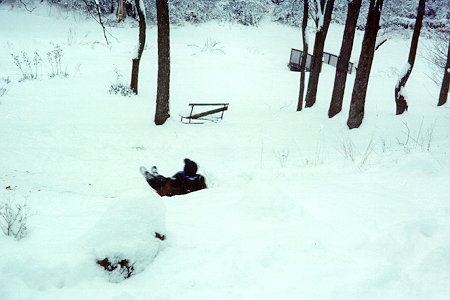 Here's me on the way down.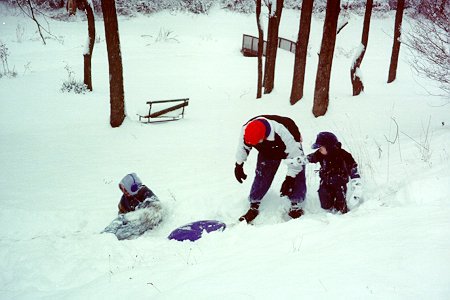 Melissa having an interesting time, while Tim (Dr. McCracken) and Liam try to get the sled.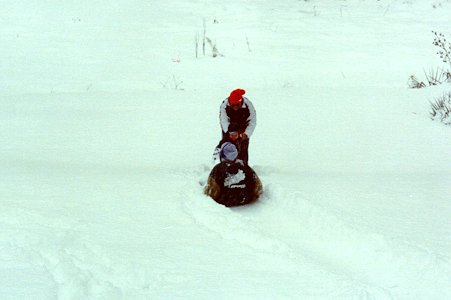 Melissa, Tim, and Liam near the bottom of the hill.
Tim and Liam posing at the bottom.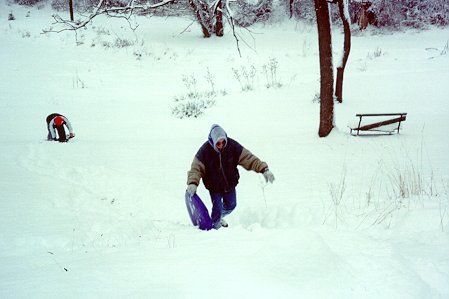 Melissa trying to get up the hill, with Tim trying to get up period.
Melissa trying to keep Liam's mittens on.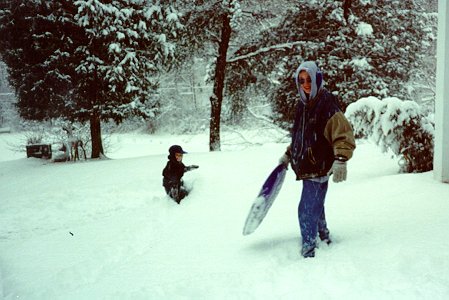 Liam and Melissa, before the "serious" sledding began.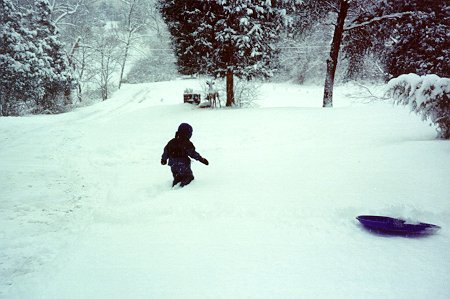 Liam trudging near the driveway.
Here's the driveway going down.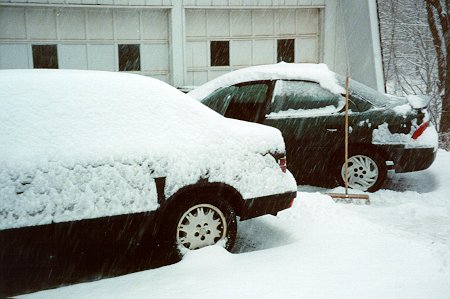 Melissa's car in the front and left, before digging out, and mine in the back, half dug out.


Page last modified 31 December, 2003