Mississippi Gulf Coast Pics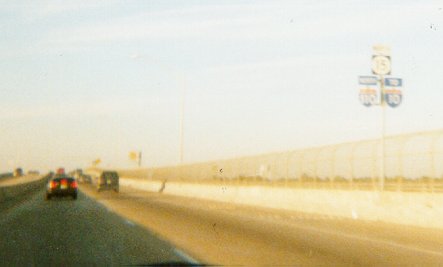 Northbound I-110/MS 15 on the Back Bay Bridge in Biloxi. At the top is a drawbridge.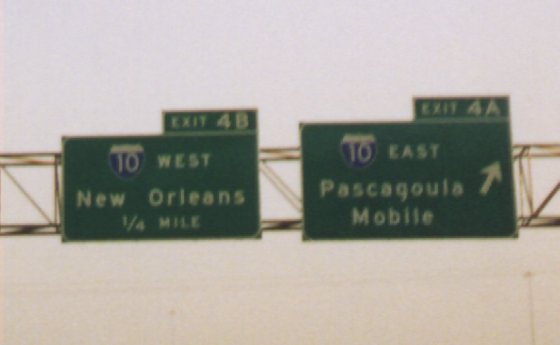 Guide sign on northbound I-110 at I-10.
Going the other direction at I-10.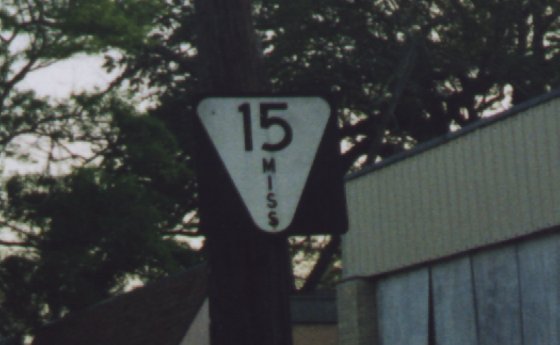 An OLD-style Mississippi route shield that I found on Caillavet Street near downtown Biloxi.
One of two stoplights on Keesler Air Force Base in Biloxi.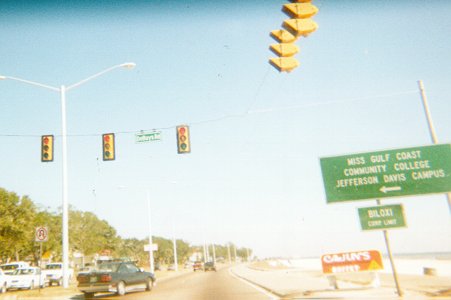 Eastbound US 90 at DeBuys Rd. DeBuys is the border between Gulfport and Biloxi. Originally, many of the stoplights along US 90 had the 5-lens straight/protected left turn assemblies. After Hurricane Georges took out most of the stoplights on US 90, MDOT decided to replace them with"red arrow" left turn signals, much like one would see in Minnesota.
Rolling under the oaks, along westbound US 90 in Biloxi. Interestingly enough, the road is signed for 45 MPH. Given the width of the road and proximity of the trees, one might expect a slower speed limit.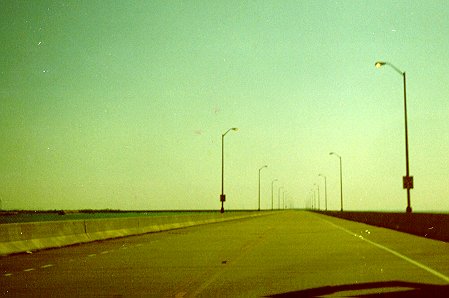 The causeway from near Ingalls Shipbuilding down to Naval Station Pascagoula. It's about 3 miles long with a 55 MPH speed limit.
Page last modified 26 October, 2003