I-494/France Ave Bloomington Aerial Image
These images are courtesy of the National Agriculture Imagery Program, a program of the U.S. Department of Agriculture, and were taken in 2005.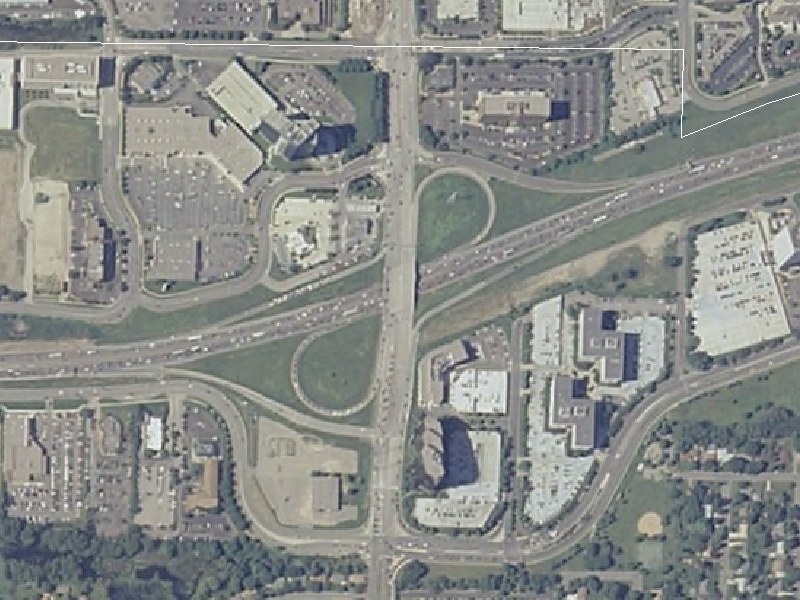 This view, at 4.5-feet-per-pixel resolution, is a close-up of the I-494/France Ave (CSAH 17) interchange. I-494 runs east-west, while France Ave runs north south. American Blvd is the east-west street paralleling I-494 to the south. The Bloomington(south)/Edina(north) border is the white line along the top edge.
This interchange was upgraded from the original diamond interchange in the late '80s. France Ave was widened to 6 lanes (3 each direction) between about 70th St (a mile north) and American Blvd around the same time. If you look closely, you can see where the original frontage roads ran for I-494, especially east of France Ave.
---
Return to Twin Cites Aerial Images
Return to Twin Cities Highways


Page last modified 25 April, 2008