LRT Overview map (v2.0)
This was the second LRT system design I created, dating from late 2005, and forms the basis behind my current fantasy LRT system. The below map is very large and will require scrolling to view, but it shows the LRT portion of my fantasy transit system. The various LRT lines are shown, whether they're elevated, at-grade, or below-grade, and location and type of stations. Most of the state highway system within the Twin Cities is also included on the map (depicted as orange lines) for assistance with visualizing the locations of the lines and stations.
I also have a zoomed in map with aerial imagery showing the downtown Minneapolis portion.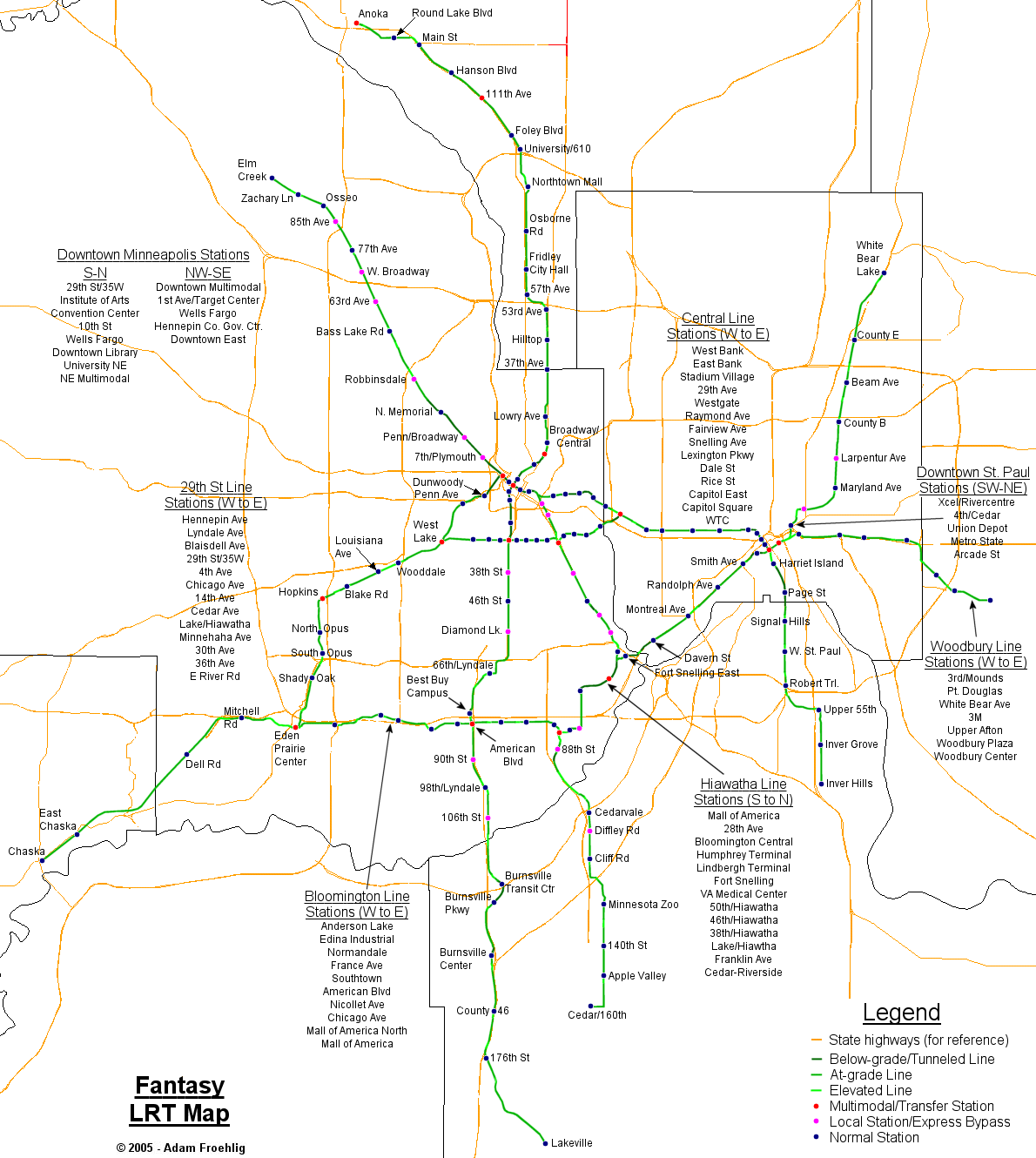 Back to Twin Cities fantasy transit system
Click here to go to my suggested freeway/expressway changes.
Click here to see graphics of my ideas for improving Twin Cities area interchanges.
Return to Twin Cites Highways
---

Page last modified 17 October, 2009