Other Area Damage
Many thanks to Trey Breckenridge for these pictures.
---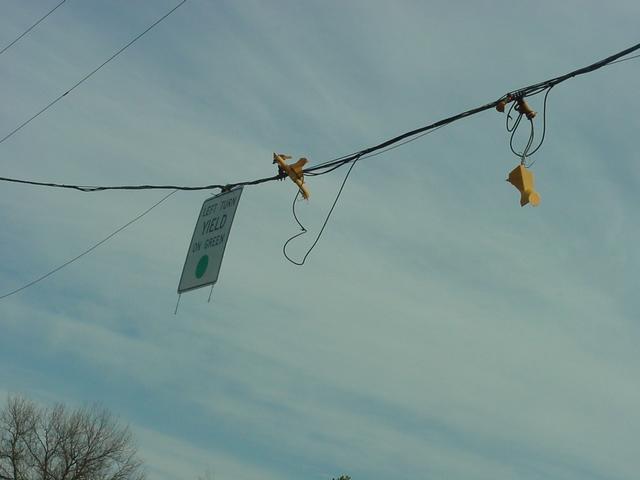 The traffic lights were ripped from their mounts
---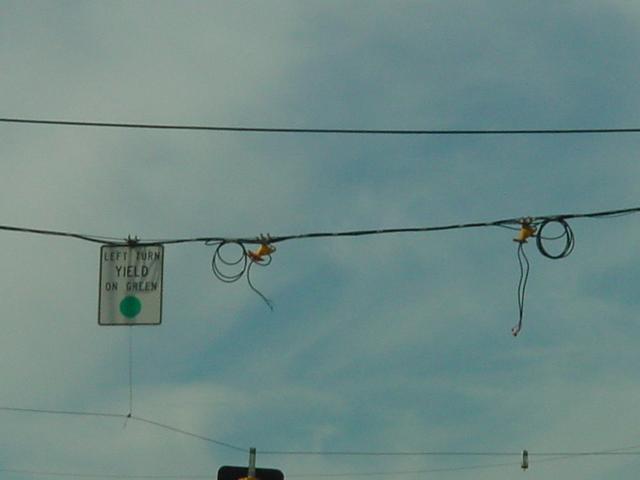 Another intersection...different from the previous picture...dozens like this
---

What the fence behind Little London (directly behind Jeffrey's old apartment)
---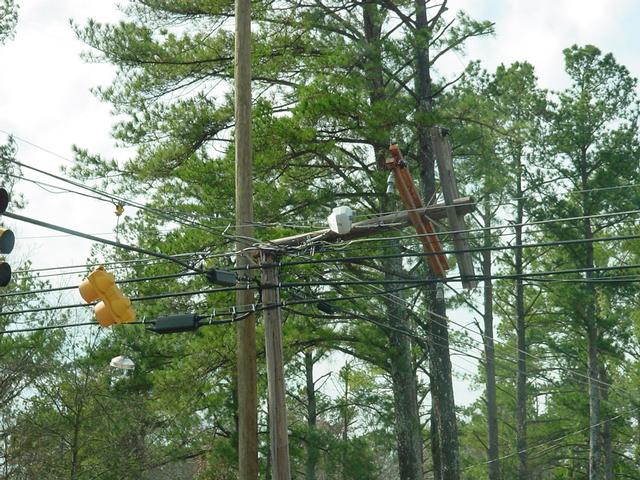 Intersection behind Little London
---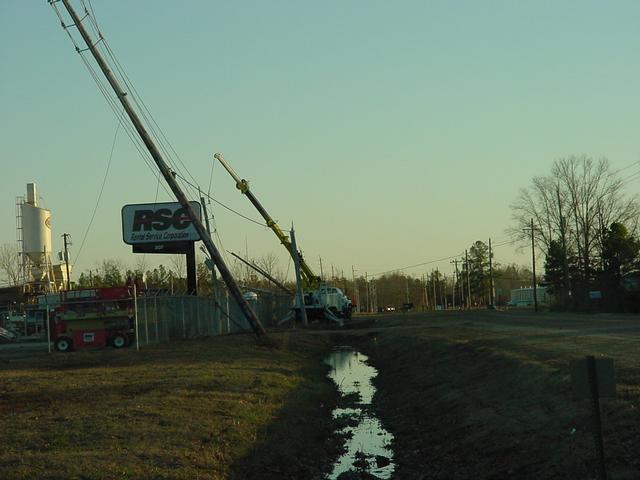 Industrial Road. Note that the truck crane is holding the live power pole upright!
---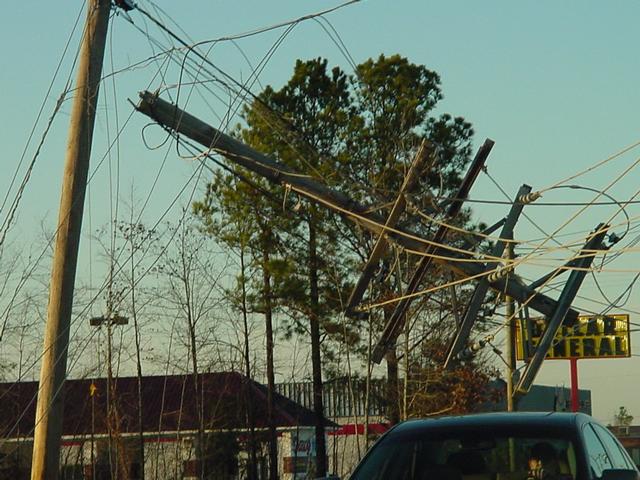 Stark Road
---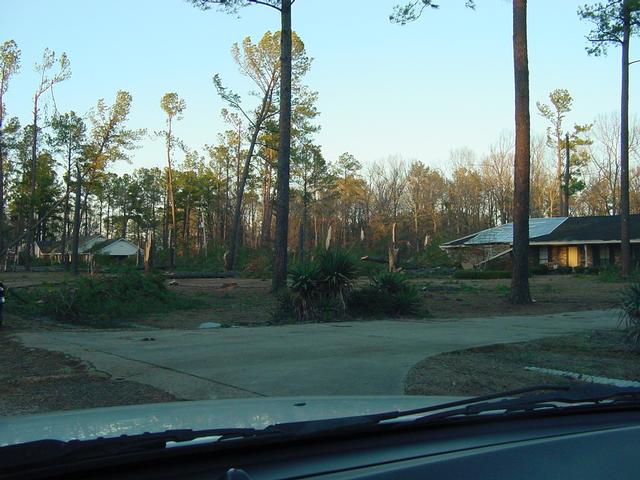 Whispering Pines subdivision just off of Hwy 12. I believe this to be the hardest hit area. Can you count the number of trees that have been twisted off?
Back to 2/16/01 Starkville Storm

Page last modified 31 December, 2003