Aerial photos - Marion/Russell Area
These aerial photographs are from the first part of the tornado's path.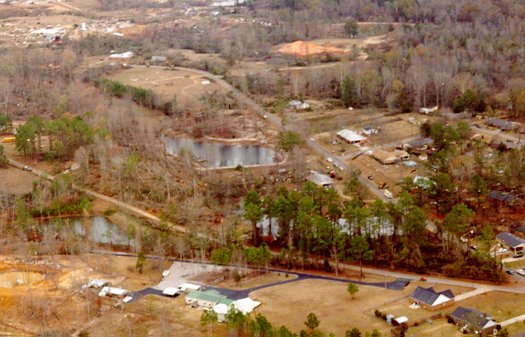 Near the beginning of the tornado. This is looking north-northeast along Old Homestead Road.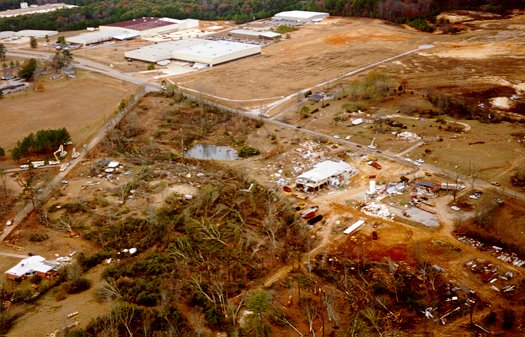 This is looking northwest, with Northeast Industrial Park in the background.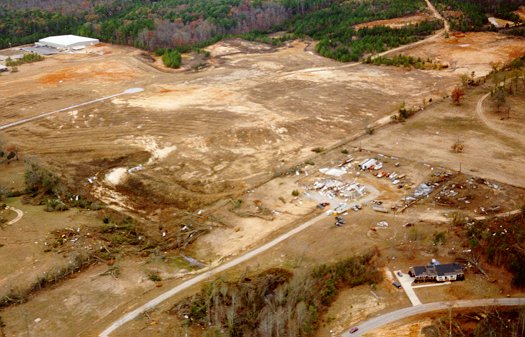 A damaged house and tree damage just east of the Industrial Park. It was just north of here that the tornado turned more northeasterly.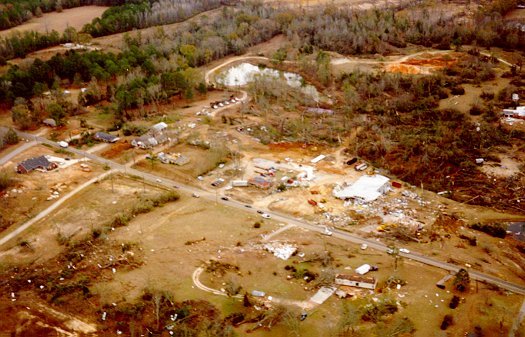 Looking back south over Marion-Russell Road.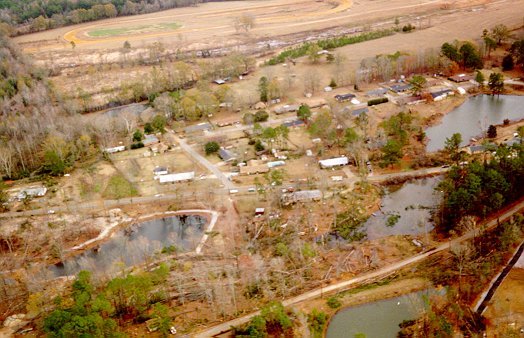 Looking east now, also along Old Homestead Road.
Aerial Photos from a wooded area north of Russell
Aerial Photos from the Dalewood area
Back to 12/16/00 Russell-Dalewood Tornado
Page last modified 31 December, 2003