Aerial photos - Wooded Areas
These aerial photographs are of areas near Russel-Topton Road, and the large wooded area between Russell-Topton Road and Lauderdale-Toomsuba Road.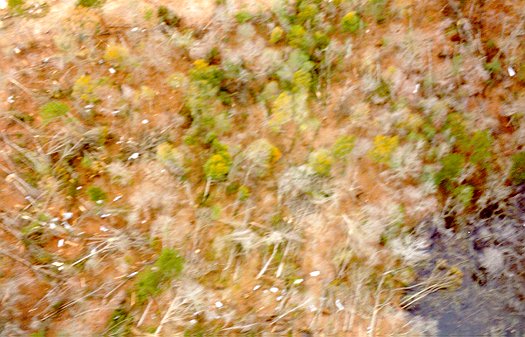 Downed trees. Notice the circular pattern to the trees, indicative of a tornado.
Hard to tell, but the damage path just missed the house in the center.
Looking south at downed trees just west of Russell-Topton Road.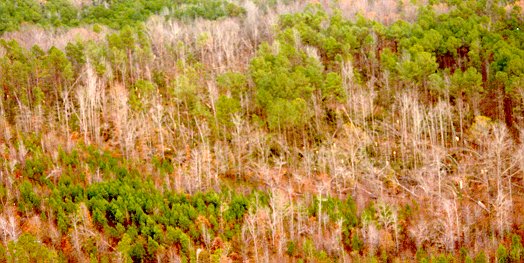 Hard to see, but the damage path goes left-to-right across the middle of this photo. This was looking west in the wooded area.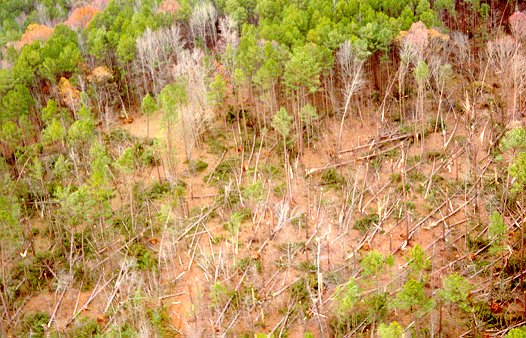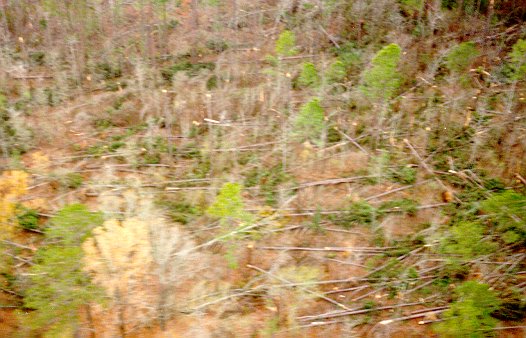 More downed trees in the wooded area.
Aerial Photos from the Marion-Russell Rd area
Aerial Photos from the Dalewood area
Back to 12/16/00 Russell-Dalewood Tornado
Page last modified 31 December, 2003