Ultimate Twin Cities Freeway/Expressway System
and other maps (ca. 2004)
(Editor's Note: the following graphics were created prior to 2004 and have *NOT* been updated appropriately.)
This page shows my opinions on what could be done to improve the freeway/expressway system in the Twin Cities metro area. (NOTE: these opinions are my own and DO NOT reflect those of the Minnesota Department of Transportation)
Maps
I've created three maps here. The first one depicts the Twin Cities Freeway system in its current status. The second map is what the 2025 system will likely be, based on current plans, while the third map shows my suggested changes.
Legend

Current System Map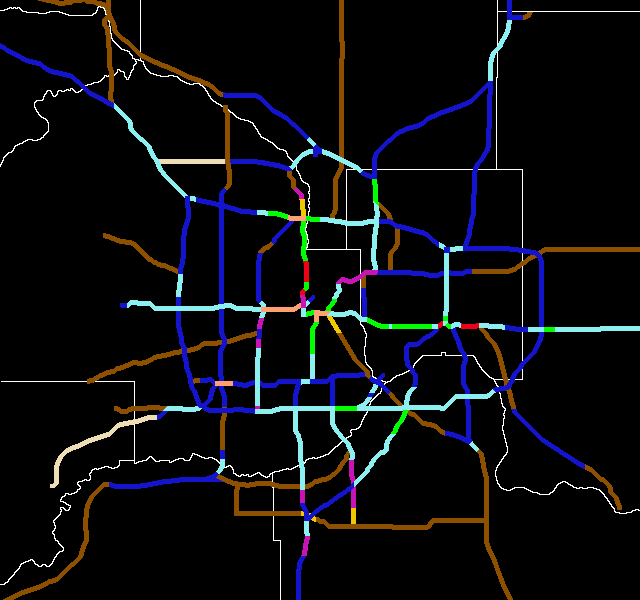 Likely 2025 System Map
Froggie's Ultimate System Map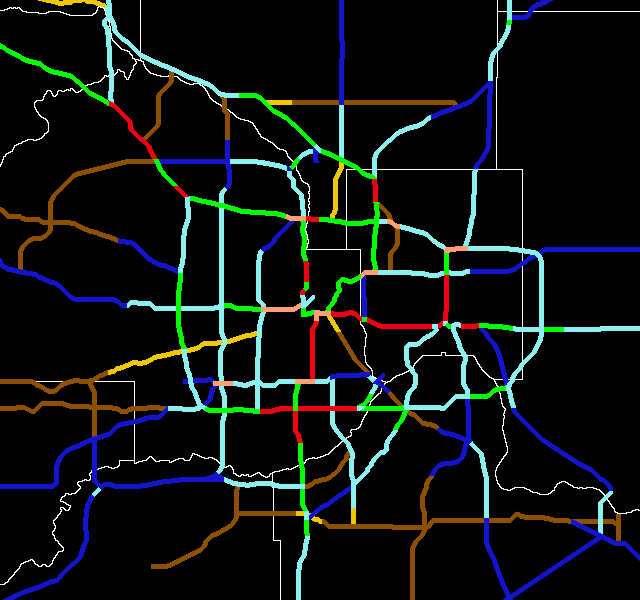 Twin Cities Speed Limits
Below is a speed limit map. Some of my data is based on memory, so if you have any corrections, please let me know.
Legend

Speed Limit Map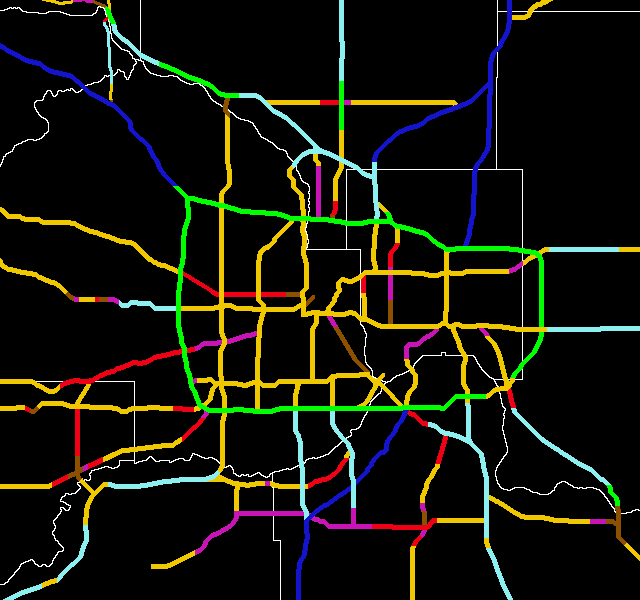 Click here to go to my suggested changes for the Interstates.
Click here to go to my suggested changes for the non-Interstates.
Click here to go to maps of traffic counts.
Click here to see graphics of my ideas for improving Twin Cities area interchanges.
Click here to see my thoughts on a fantasy Twin Cities transit system.
Return to Twin Cites Highways
---

Page last modified 25 January, 2004