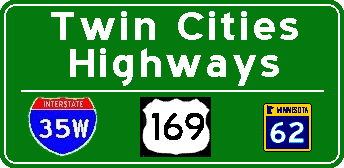 About This Site
This site details the freeways and major highways of the Minneapolis/St. Paul, MN metro area, which is and always has been my first home. Thanks to extensive research during my trips back home, I also include highways which were considered, but not built. I've broken this "sub-site" down to three main groups: Interstate highways, non-Interstate highways, and my opinion/commentary pages. Each existing highway will also have an Exit List (a log of the various interchanges/major intersections along a given highway).
If you have any questions or comments about what's on this site, please let me know.
Contents
Related Sites
This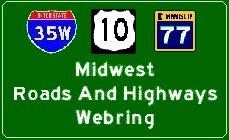 site is owned by Froggie.
[Previous Site | Next Site | Random Site | List All Sites ]
Wanna join the webring? Go here!

Page last modified 02 May 2008